Egg Arugula Open Sandwich Recipe
Posted By:

Healthy Buddha

Category:

Breakfast

Level:

Easy

Cooking Time:

10 min

Serves:

4 sandwiches

Views:

1133
About Recipe:
Eggs and Arugula are a delicious combination. Super simple and fast breakfast option or even a brunch. Good way to include greens like Arugula. Recipe by Joy
Ingredients:
1 clove garlic, minced
Bread slices - bread of your choice
2 cups arugula
2 teaspoons olive oil
½ teaspoon fresh lemon juice
1 pinch salt
1 pinch freshly ground black pepper
4 eggs
Oil - as needed to grease pan
¼ cup mayonnaise ( optional )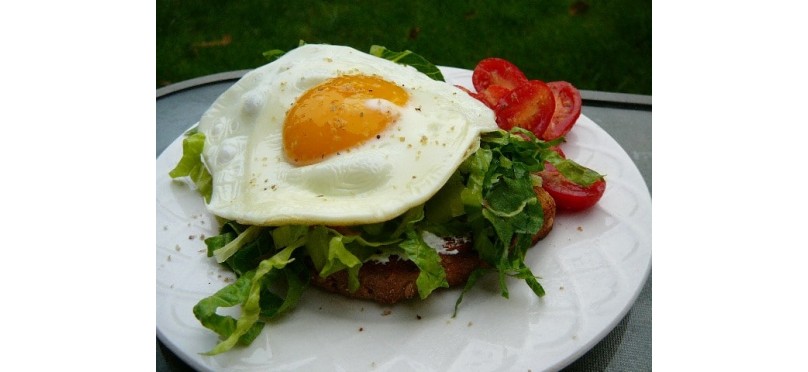 Procedure:
Mix arugula with olive oil, lemon juice, salt, black pepper and garlic in a bowl until coated; divide arugula in fourths, placing each portion on top of a bread slice. ( Add the garlic to mayonnaise, mix well and spread on slice before adding arugula - optional step)
A greased pan, place over medium-high heat and crack eggs into it, one at a time.
Cook on one side only until whites are firm and yolks are slightly runny, 2 to 3 minutes.
Season eggs with salt and black pepper.
Gently place an egg on each open-face sandwich.
Note : Add any other topping/sides that you would wish ( tomato/ sprouts / avocado etc )


Enjoy a yummy meal.