Rain Rain Go Away, Our Organic Farmers Need to Play
Posted By HealthyBuddha on Saturday 27th November 2021
Rain Rain go away, our organic farmers need to play !
You all must have noticed many of our Healthy Buddha regulars like Palak, Methi and so on, have been out of stock recently.
You might have also noticed some spots on leaves/not the usual lively looking greens.
The reason ? Non stop rains !
Wait, isn't rain good for farming ?
It is required. But too much of something good can be too bad, causing havoc at the farm.
What trouble can excessive rains cause ?

Reality is, 90% of organic farmers in India practice their farming in open lands.
This kindof weather leads to flooding & crop failure.
• Overly wet weather leads to formation of fungus, destroying the crops.
• Seeds sown do not germinate.
• Soil borne pathogens increase.
• The organic sprays do not work well.
• The regular cycle of spraying organic fertilizer gets disrupted.
• Diseases are more likely on plant manifested by decay, wilting, spots or death of plant.
• Excess rain even keeps the pollinators away
Let's hear directly from the organic farmer
Check out a video snippet of Gautham(founder, Healthy Buddha) in candid conversation with farmer Nagaraj - so that we all keep aware about the happenings at the farm level especially during the recent rains.
All said, they never give up. Patiently working along with nature they assure farm will soon revive.
CLICK HERE for the Video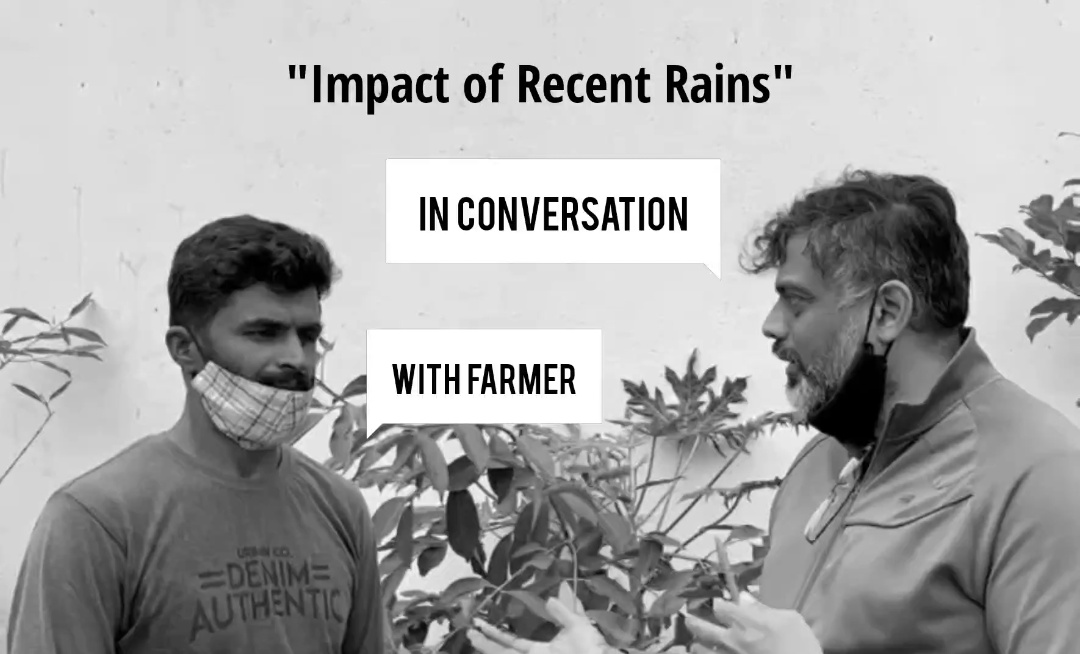 Tags: farm stories, farm, rains