Why I Eat Organic ? - Meet Abha
Posted By HealthyBuddha on Thursday 20th May 2021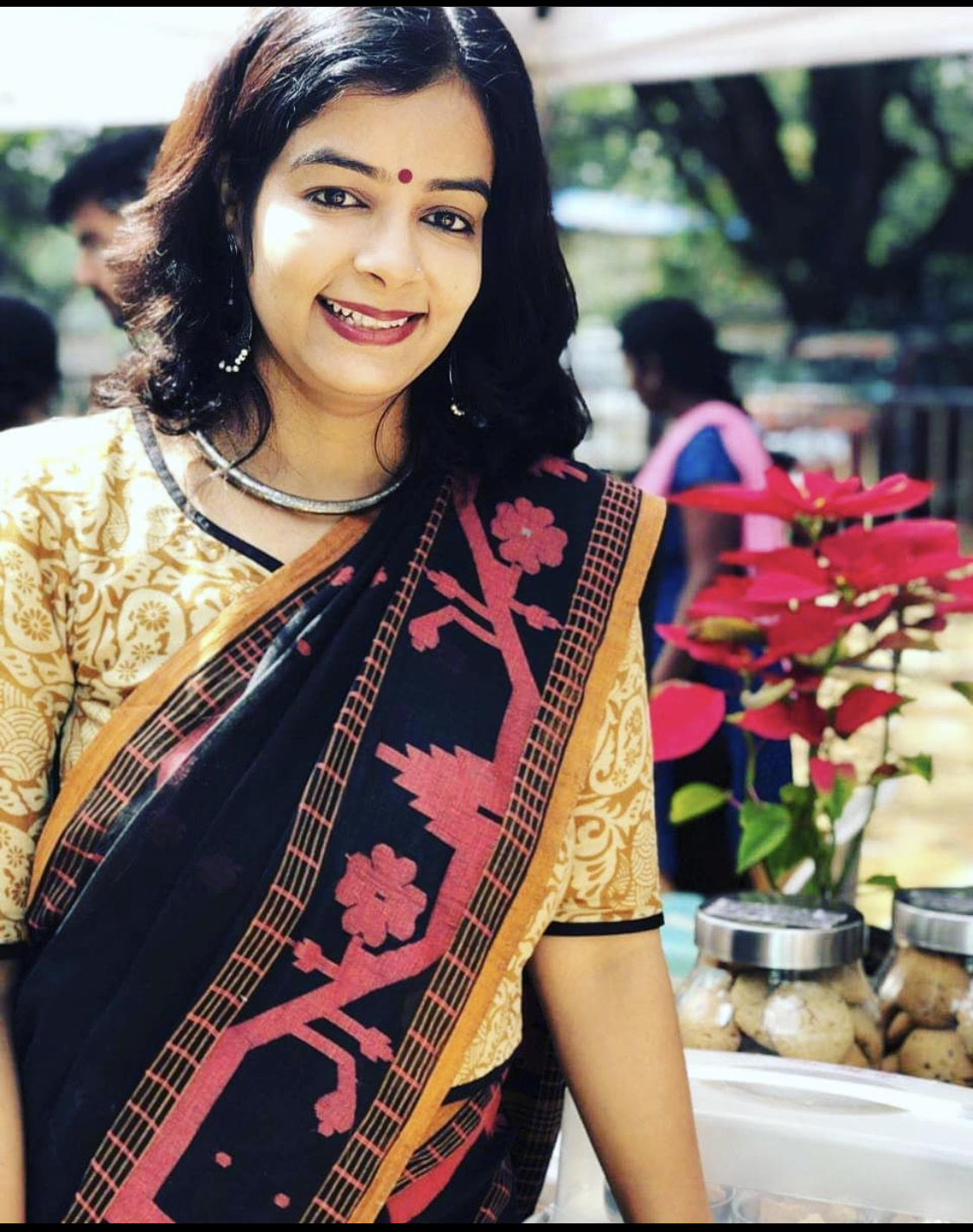 " A maverick mom of two boys, wife of a foodie, firm believer of less is more, I have my roots from Gujarat and Rajasthan. Founder of @HappySoulBakes and @ConsciousBakingCollective, recipe developer, blogger, health food enthusiast, travel junkie and a handloom lover, I am an explorer and a restless soul who thinks 24 hours in a day fall short to suffice my creative spurts.

I am not a certified nutritionist or a food consultant, but a person who firmly believes in trusting my source of raw ingredients, not to indulge in something whose meaning I don't understand and concentrate and accept wholeheartedly what nature has to offer. Food should be body as well as soul enriching. I choose to pick organic food whenever I can as I know it is not chemically treated, is gentle for our body, mind and environment. Few years back, like everyone I also used to question the authenticity of organic produce and pricing that comes attached to it. Due to transparency and opening farm doors where customers could come and spend time seeing the process of procuring organic food gave me a reason to trust and buy more of naturally grown and organic produce. Also growing organic food is not easy. That is because of multiple pest ridden attempts to grow my own food. :)
We started our organic food journey by first switching to organic milk, cold pressed oils and then fresh produce and non perishable items like organic flour, pulses and snacks. We are blessed to find good variety when it comes to organic produce in Bangalore. The farm to table really works well and comes from trusted sources. It has been a slow process to switch almost 90% by investing organic food on our health. It took almost 7 years. I even had the privilege to have a live session with P.B Gautham, who gave us useful insights on how to choose and source the right organic food.
I am sharing the link of the recorded session - Click Here
I am a home baker and run my own Healthy baking venture, @HappySoulBakes offering whole grain, eggless, gluten free and vegan bakes without any chemically processed and artificial ingredients. Last year, during lockdown, when the whole world moved towards cooking, baking and adopting healthier lifestyles, the idea of forming a community was born. I founded a facebook group in October 2020, @ConsciousBakingCollective which at present has more than 655 members. The main purpose of the community is to transform baking by using only natural ingredients sourcing them locally as much as possible. It is like amassing an army who is fighting a battle against artificial flavours, colours, hydrogenated fats, palm oil, emulsifiers, highly processed snacks and improvers. We all know they are doing enough damage to our gut and heart health. The Pandemic has given us an opportunity to fight back and remove all junk snacks and mass produced condiments from our kitchen shelves.

Stay healthy and safe! "
- Abha Jain
Tags: healthy eating, why I eat organic, organic food, healthy