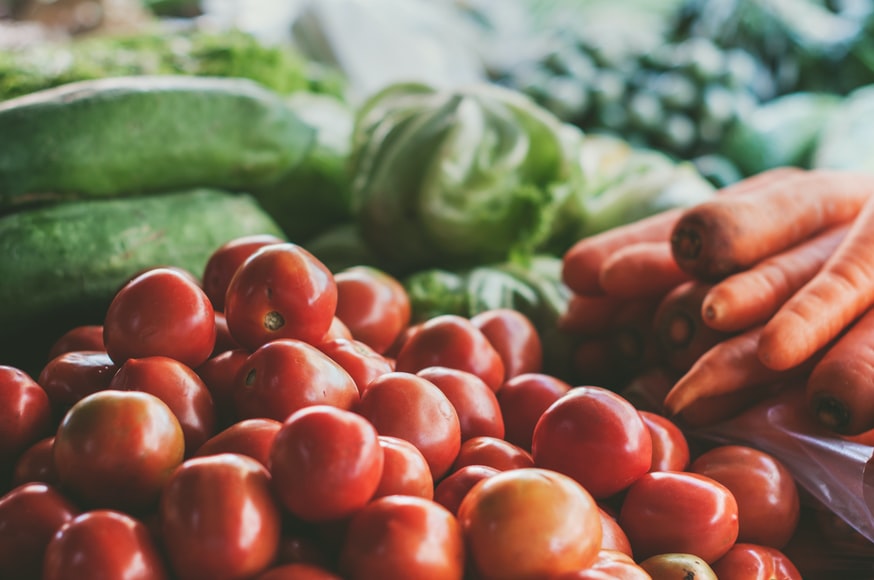 7 tips for buying organic food and save money
Posted By HealthyBuddha on Thursday 30th September 2021
7 Tips To Buy Organic Food and Save Money
More and more people are choosing organic food over conventional food because of its health benefits, environmental friendliness and its nutritional value. Organic food is essentially grown without the use of synthetic herbicides, pesticides, and fertilizers and raised using only natural fertilizers like
organic manure or vermicompost
. How your food is grown has a significant impact on your emotional and mental well-being. Research shows that organically grown foods often contain more valuable nutrients, vitamins and minerals including magnesium, iron and phosphorous than conventional food. Since organic produce are grown without the use of synthetic fertilizer they are completely chemical-free and does not contain additives and pesticides.
Why should you choose organic food over conventional food?
There is a huge list of reasons for you to choose organic food - we have listed down a few:
Organic food is often fresher than conventional food
They are GMO-free (Genetically Modified Organisms)
Organic farming is better for the environment
They have high nutritional value
They are pesticide-free
Organic meat and milk have fewer calories and higher levels of the healthy omega-3 acids
There are plenty of upsides to choosing organic food, now lets focus on ways you can save when buying organic food.
Tips for Buying Organic Food


Farmers; market is the best place to buy super-fresh and affordable organic food produce. There is a ton of difference between the freshness of just-picked fruits and the ones that have travelled thousands of miles before reaching your supermarket. It is also a great place to discover many
fruits and veggies with various nutritional values at a cheaper price. It will also be easy for you to ask them about their farming methods and practices and learn about how they grow their food.
If you dont have good authentic organic food options around your place, we are open to set up a weekly farmers market in your society. For more info click
here
.
What we mean by shop in-season is to shop seasonal organic food as they are available at a reasonably lower price because there is enough produce to cover demand.
Choose quality over quantity
When it comes to food the quality of food is more important than quantity. While switching to organic food is a great lifestyle change but it can be tempting to buy cheaper conventional food products available in a larger quantity in the supermarket. It is far more important to focus on the quality of food you are consuming than the absolute quantity.
Read food label for authenticity mark
It is always a good idea to read the food labels when you are grocery shopping. Organic products usually have a sticker that helps us to understand their authenticity. Packaged organic foods are clearly marked with a certified organic label. Do check for India Organic or USDA Organic labels to be certain that the food is grown organically and is free from chemicals.
Buy in Bulk, share with a friend
When you are buying long-lasting organic food like grains, lentils, cereals,
dry fruits
and nuts it is a great idea to buy them in bulk provided you have a cool and dry place to store them and you will use them before they expire. You can always split a share of the excess food bought in bulk with a friend to save money.
Growing your own organic food is a great way to save a ton of cash. Start slow and start small. It is not an easy job to set up an organic garden but you can always take small steps to reduce the burden on your pocket. You can buy seeds online or from a local health food store and start growing fresh produce like tomatoes, radish, peas and herbs.
You can order your favourite nutritional organic foods online and get them delivered fresh at your doorstep with just a few clicks. Hop online and search for the organic food brand that sources all its produce from local farmers. One such store is Healthy Buddha - an
organic food store in Bangalore
.
A healthy option for the people of Bangalore
!
Tags: organic, shopping organic