Leela Lasan nu Kachu (Rich green garlic mashed potato) Recipe
Posted By:

Srujan Naik

Category:

Other

Level:

Easy

Cooking Time:

15 min

Serves:

2

Views:

2566
About Recipe:
A lesser known winter specialty from home - Leela Lasan nu Kachu / લીલા લસણનું કાચુ . Think of it as creamy, rich, indulgent and garlicky mashed potatoes but sadly that would just be a close approximation of it. Sometimes, the zest ( especially the fresh, green garlicky kind ) is truly lost in translation.
Ingredients:
2 medium potatoes - cooked
2 tsp ginger green chilli paste
1 cup green garlic - chopped
1/4th cup milk
2 tsp cumin coriander powder
2-3 tbsp organic groundnut oil
2 tbsp fresh cream
salt to taste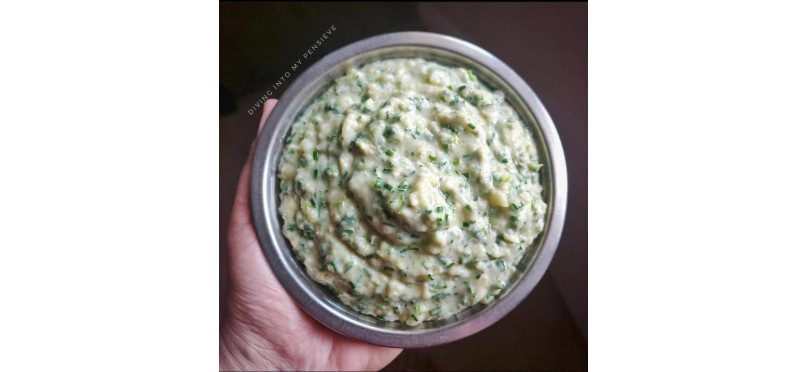 Procedure:
In a large vessel, take the green garlic first. Separate the white bulbs at the top and use the tender stems. The finer it is is chopped the better. If you don't feel comfortable with the knife, use scissors it helps cut finely and evenly.
Add salt and about 2-3 tbsp of ground nut oil to it. Mix with hands, applying a little pressure to release some juices.
Let it sit and mascerate in its own juices for 10 minutes.
Then add the cooked or boiled potatoes, crumbled by hand.
Green garlic = mashed potatoes in volume but feel free to tone down the amount of garlic if you aren't used to green garlic. It is less potent than dried garlic, but if you are new, it makes sense to scale down on garlic.