Vegan Chia Chocolate Pudding Recipe
Posted By:

Ashwini Shetty

Category:

Breakfast

Level:

Easy

Cooking Time:

Overnight soaking / 3-4 hours min

Serves:

4

Views:

1244
About Recipe:
Simple, 6-ingredient chocolate chia seed pudding that's naturally sweetened and so thick and creamy. Loaded with nutrients and perfect for breakfast, a snack, or dessert! Recipe from minimalistbaker.com
Ingredients:
1/4 cup cacao powder or unsweetened cocoa powder
3-5 Tbsp maple syrup
1/2 tsp ground cinnamon (optional)
1 pinch sea salt
1/2 tsp vanilla extract
1 1/2 cups Coconut milk/ almond milk
1/2 cup chia seeds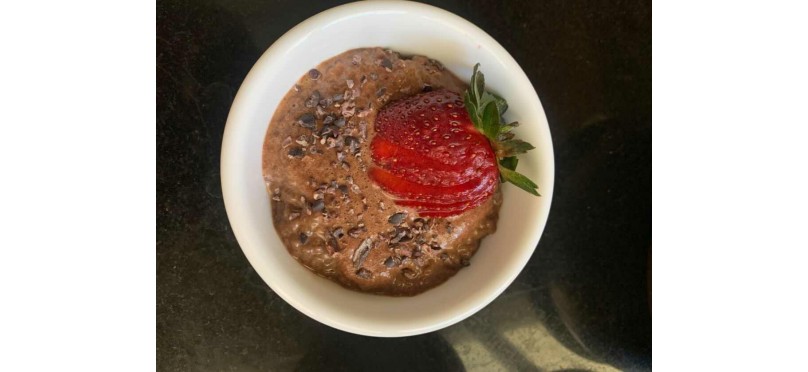 Procedure:
To a small mixing bowl add cacao powder (sift first to reduce clumps), maple syrup, ground cinnamon, salt, and vanilla and whisk to combine. Then add a little dairy-free milk at a time and whisk until a paste forms. Then add remaining dairy-free milk and whisk until smooth.
Add chia seeds and whisk once more to combine. Then cover and refrigerate overnight, or at least 3-5 hours (until it's achieved a pudding-like consistency). It may also be helpful to give the mixture an extra whisk/stir once it has been in the refrigerator for 30-45 minutes.
Leftovers keep covered in the fridge for 4-5 days, though best when fresh. Serve chilled with desired toppings, such as fruit, granola, or coconut whipped cream.