Kiwi Karupati Jam Recipe
Posted By:

Ashwini Shetty

Category:

Other

Level:

Easy

Cooking Time:

60 min

Serves:

1 small-medium Jar

Views:

1114
About Recipe:
Tried out this interesting jam recipe - I made this kiwi jam using HB kiwis and the karupati ( palm jaggery ) ..it came out very tasty ! The tartness of the Kiwis went very well with this.
Ingredients:
250 Kiwi
150 gms Palm Jaggery / Karupati( made into powder)
2 cloves
1/3 tsp cinnamon powder
1/3 tsp black pepper powder
1/2 tbsp lemon juice(if needed)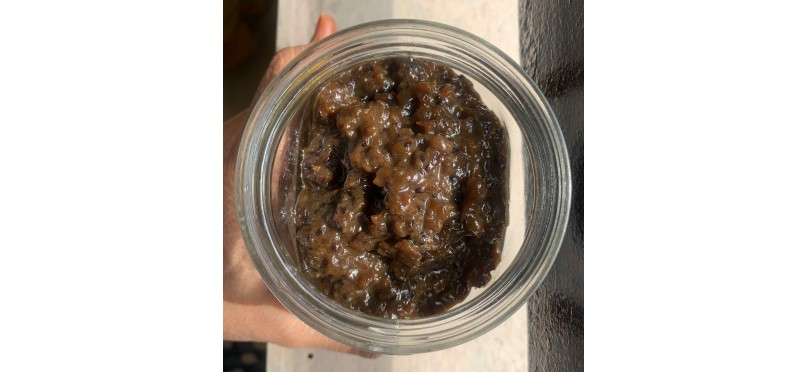 Procedure:
Wash and peel off the skin of the kiwis.
Chop into small pieces and keep aside. Heat powdered jaggery and chopped kiwi together in a heavy bottomed pan.
Keep on low-medium flame. Add cloves, cinnamon and pepper powder.
Mix well everything and cook on low flame for 40 mins.
Add lemon juice and cook on low flame for another 5-10 mins till it reaches jam like consistency.
To test, take a tbsp of jam and spread it on plate. It shouldn't be watery.
Switch off the flame and let the jam come to room temperature.
Store in a sterilized jar or clean bottle.