Cheesy Kale Macaroni Recipe
Posted By:

Ruchira Ramanujam

Category:

Dinner

Level:

Easy

Cooking Time:

20 min

Serves:

2-3

Views:

775
About Recipe:
Perfect weekend dinner - simple and delicious way to include Kale greens !
Ingredients:
250g Macaroni
1 tbsp olive oil
4 garlic cloves, chopped
1 small onion, sliced
1 tsp chilli flakes
1 bunch Kale, thinly sliced
Salt and pepper
2 tbsp cream cheese
1/4 cup grated cheese (Cheddar or Gruyere)
2 tbsp almond powder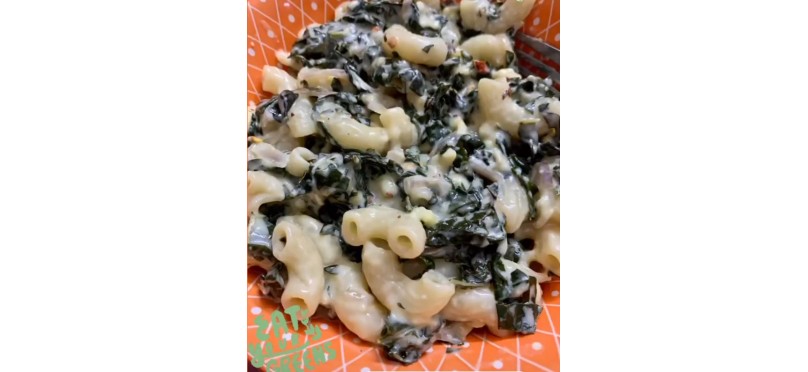 Procedure:
Start cooking the macaroni as per the package directions.
Heat the oil in a large pan and add the garlic and onions.
Cook until softened then add the chilli flakes and the kale. Toss well.
Season with salt and pepper.
Cover and cook the kale for about 10 mins on low heat, adding a splash of the pasta cooking water if the kale is sticking to the pan.
Stir in the cooked and drained macaroni.
Stir in the cream cheese, grated cheese and almond powder and take the pan off the heat.
Serve immediately.