Vegan Whole Wheat Cupcakes Recipe
Posted By:

Agnisarman

Category:

Dessert

Level:

Easy

Cooking Time:

30 min

Serves:

4-5

Views:

1096
About Recipe:
Up for whole wheat cupcakes and some kappi? Perfect for the Bengaluru weather.
Recipe by Thangam
Ingredients:
2 Cups of Whole Wheat Flour
1/4 Cup of Coconut Sugar
6 Table Spoons of Besan Flour
2 Table Spoons of Honey
1 Table Spoon of Flax Seeds Powder
3/4 Cup of Cashew Milk
1 Teaspoon of Baking Powder
1/4 Teaspoon of Baking Soda
3 Teaspoons of Cocoa Powder
Couple of Spoons of Jam of your choice I used Banana&Vanilla Jam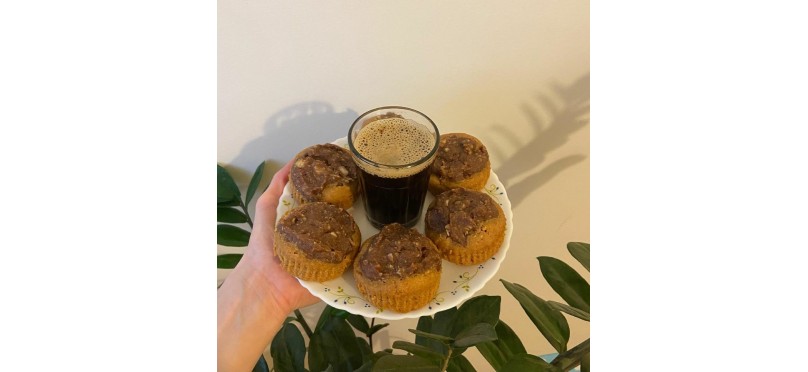 Procedure:
For the base Batter, mix together Dry Ingredients; Whole Wheat Flour, Coconut Sugar, Baking Powder and Baking Soda
In another bowl mix together Wet Ingredients; Besan Flour, Flax Seeds Powder, Honey and some Cashew Milk
Mix Dry Ingredient and Wet Ingredients together until combined, if needed add little bit of Cashew Milk, Spoon by Spoon
In another bowl prepare the top layer of muffin batter by mixing Cocoa Powder, some Cashew Milk, Jam and 2 teaspoons of Whole Wheat Flour
Fill muffin paper cups with the base batter, only till half. Then add the top layer batter.
Bake at 200 C for around 20minutes.
To check if it is baked, insert toothpick to middle of the muffin. If it comes out clean, it's done - Tadaaaaa.
If you are looking for low-fat, egg-free, and dairy-free cupcake recipe this is just for you. If you want to make your cupcakes even healthier switch to using organic flour. You can buy organic flour online from Healthy Buddha and get it delivered to your home right away!