Aam Panna Recipe
Posted By:

Healthy Buddha

Category:

Other

Level:

Easy

Cooking Time:

20 min

Serves:

10-12 glasses

Views:

2192
About Recipe:
Aam Panna, a refreshing drink made out of raw mangoes. It is a popular Indian summer time cooler. Spices are blended with the raw mango. They go so well together that you cant stop with just one glass. Here is how you can make the concentrate for aam panna, at home. You can store the concentrate and enjoy a drink whenever you feel like one. Keep hydrated !
Ingredients:
raw mangoes - 2 medium
jaggery - equal to pulp
rock salt - 2 tsp
cardamom powder - 1tsp
roasted cumin powder - 1tsp
black pepper powder - 1/4 tsp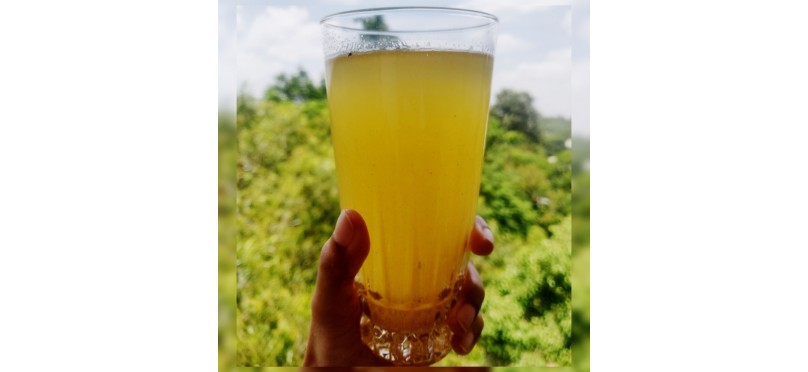 Procedure:
Wash the raw mangoes thoroughly.
Pressure cook the raw mangoes with 2 cups of water for about 10-12 minutes (2 whistles).
The mangoes would have become soft with their peels separating.
Once theyre cooled down, separate only the pulp into a bowl by scraping with a spoon (discard the peels)
Add jaggery in 1:1 ratio to the pulp.
Then add all the spices and mix well.
Aam panna concentrate is ready.
You can store it in a clean glass jar in the fridge.
For making aam panna : Take 3 full tsp of concentrate in a glass and dilute with water. Mix well
(you can adjust concentrate to water according to your preference)
Enjoy your home made refreshing, chatpata summer drink!