Almond & Cocoa Butter Banana Toast Recipe
Posted By:

Healthy Buddha

Category:

Breakfast

Level:

Easy

Cooking Time:

10 min

Serves:

2

Views:

1648
About Recipe:
A quick fix breakfast or a yummy
healthy snack
bite. An interesting way to include almonds and cocoa butter in a Recipe by Mason and Co.
Ingredients:
2 cups roasted almonds
2 tbsp honey
1 tsp Vanilla
2 tbsp Cacao Butter, melted
pinch of sea salt (optional)
1 banana, sliced
1 tbsp Cacao Nibs
Bread of your choice - sourdough would be a good choice.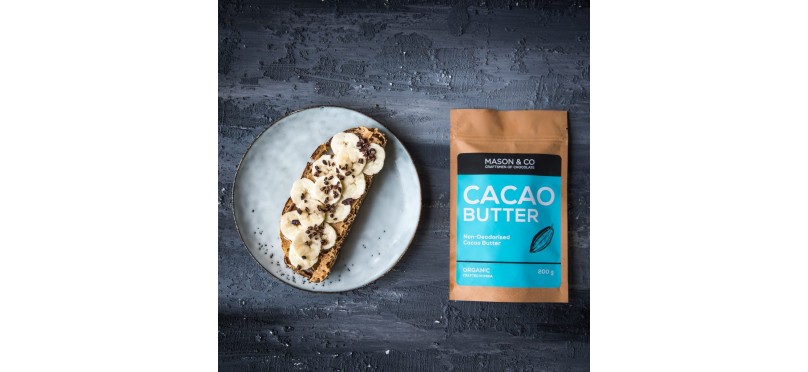 Procedure:
In the bowl of a food processor, add the almonds. Churn the almonds till they are smooth and creamy, about 8-10 minutes, scraping the almonds off the sides of the processor whenever required.
Melt the Cacao Butter in a heat proof microwaveable bowl.
When the almonds are nice and smooth, add the cacao butter, honey, vanilla, and pinch of salt (if using).
Process just enough to combine smoothly.
Toast your bread.
Spread the chocolate almond butter.
Top with banana slices and Cacao Nibs.
Store the chocolate butter in an airtight container to enjoy later.